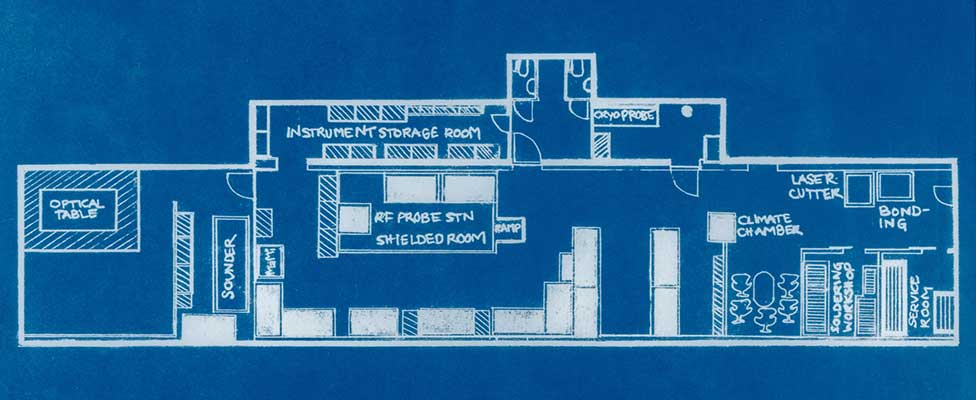 Electronics Lab
We provide electronic hardware prototyping and a wide range of test and measurement solutions - from PCB manufacturing/soldering to highly accurate measurements in a shielded chamber.
The basic package includes a workbench with mixed instruments up to 13 GHz, and advanced instruments up to 110 GHz are available on request. We are located on the LTH Lund University campus in Lund.
In-house expertise
We are experts in wireless communication, fast VLSI prototyping (FPGA), integrated circuit design, ASIC, RF, analogue, digital, low-power design, mm-wave, PCB manufacturing, soldering, measurements and antennas.
Typical users
Start-ups and established companies involved in various types of electronics design, wireless communications and IoT applications.
User skill requirements
A basic knowledge of how to use the equipment is expected, but a brief introduction to the equipment is included. Staff members are available for assistance depending on your specific requirements.
Insurance & safety
The instruments in our lab are very sensitive and expensive. Therefore we expect users to have insurance. Please contact each specific lab for more information.
All users must sign a safety and security agreement before entering our premises and using the equipment.
Contact information
Joachim Rodrigues, Associate Professor
Department of Electrical and Information Technology (EIT), LTH Lund University
Tel: +46 462 224 868
Email: joachim.rodrigues[at]eit.lth.se
The location of the lab is in the E-building on the LTH campus and it's open 08:30-17:00.