Martin presents his thesis!
The Internet of Things requires a large number of small, inexpensive devices to be connected. To do this with a sufficient level of security is a major challenge that Martin Gunnarsson has taken on. He defends his PhD thesis "Efficient Security Protocols for Constrained Devices" on March 21 at 9.15 at LTH, Lund University.
---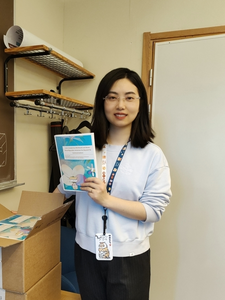 Qiuyan presents her thesis!
Wireless transmissions can be drastically improved by antennas with high gain and beam steering capability. Qiuyan Liang has investigated how such antennas can be designed in an efficient manner. On March 24 at 9.15 she defends her PhD thesis "Low-Complexity Multiband and Beam-Reconfigurable Antennas for Beyond 5G Communications" at LTH, Lund University.