W. Stallings, & L Brown, Computer Security: Principles and Practice, Global Edition, Prentice Hall, 4e utgåvan, ISBN 9780134794181(ePub), 9781292220611(Paper)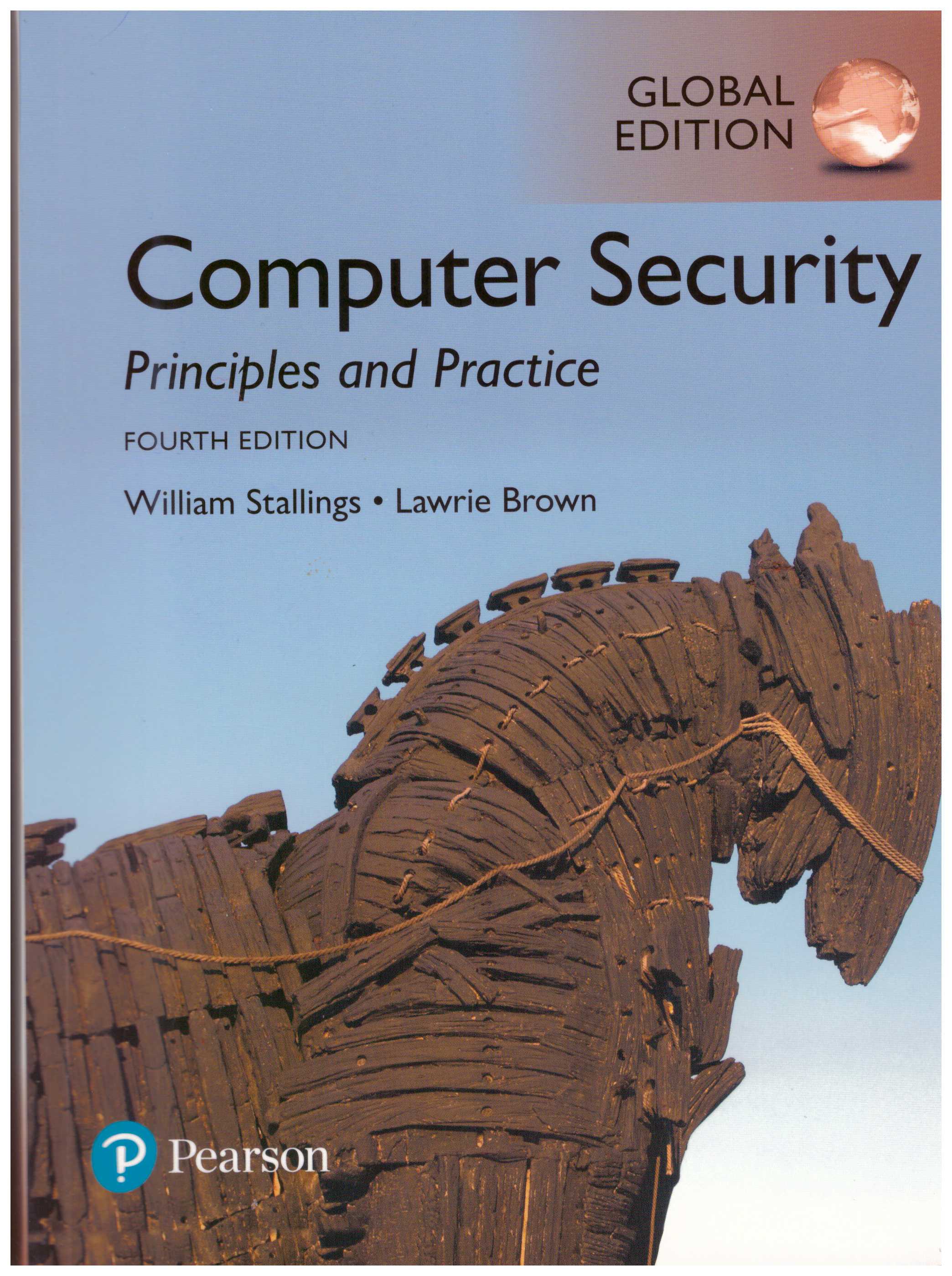 OBS: D Gollmanns bok används inte längre och fungerar inte längre som kursbok.
För den som vill veta mer:
Böcker om kryptografi:
N. Smart, Cryptography, An Introduction : Third Edition, on line https://homes.esat.kuleuven.be/~nsmart/Crypto_Book/. This book is no longer updated and the author now refers to the next:
N. Smart, Cryptography Made Simple, ISBN 978-3-319-21935-6. 2015.

D. Stinson, Cryptography, Theory and Practice, tredje utgåvan, ISBN 1-58488-508-4.

Alfred J. Menezes, Paul C. van Oorschot and Scott A. Vanstone , Handbook of Applied Cryptography, femte utgåvan, CRC Press, ISBN: 0-8493-8523-7. OBS kapitel i boken går att ladda ner ett och ett.
Böcker om data och mjukvarusäkerhet :
C.P. Pfleeger: Security in Computing, Prentice-Hall, 5th ed, 2015.
J. Viega, G. McGraw, Building Secure Software: ow to Avoid Security Problems the Right Way, Addison Wesley, 2011.
A. Hoffman, Web Application Security, O'Reily, 2020. ISBN: 9781492053118